Mazda Bongos are supplied with two body options, the fixed top and the Auto Free Top.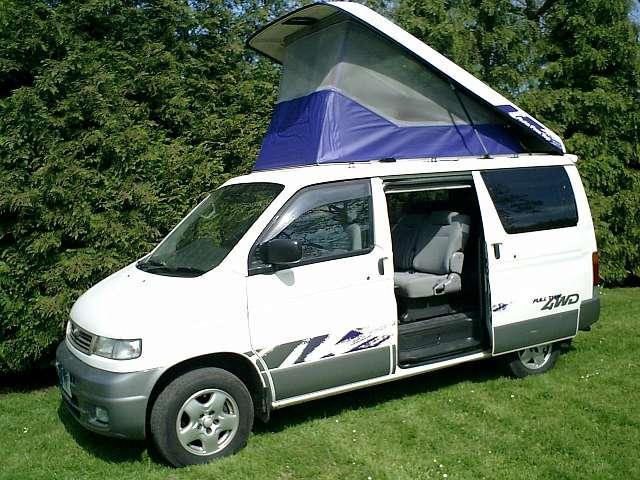 The Auto Free Top is the camper van option. When the top is raised (electrically), it opens up a double bedroom.
The opaque plastic can be unzipped in hot weather to aid ventilation, while the occupants are protected with insect netting.
The floor of the bedroom can be raised to give standing room in the main body of the vehicle.